Posted 20 February 2019 - 12:16 AM
The following is a floorpan of the station.
1st Floor (Apparatus Floor)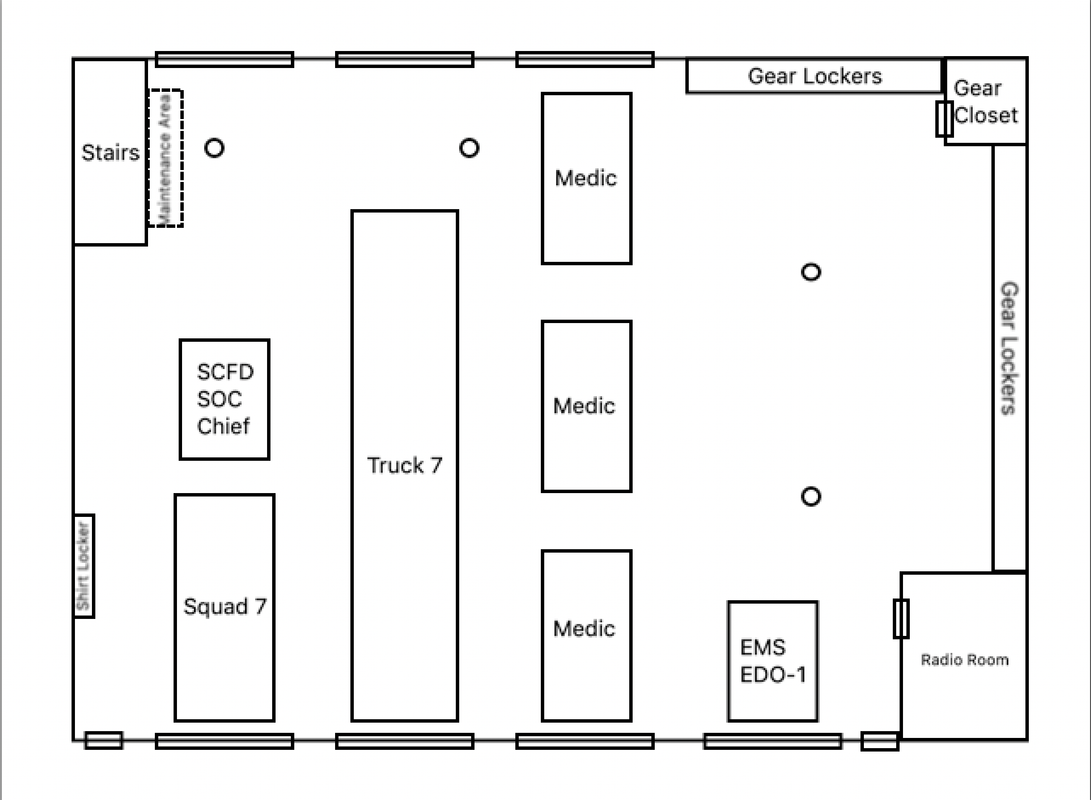 2nd Floor (Living Area)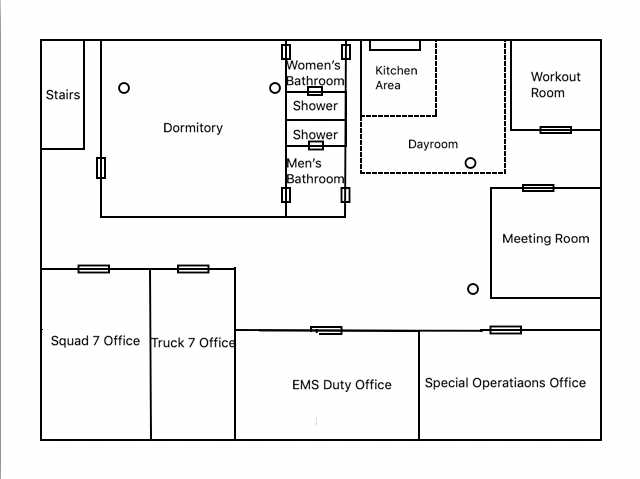 Captain Nicholas LeBlanc, Paramedic, Search and Rescue, HazMat, Diver
Squad 7
"You might be a firefighter if your entire wardrobe is t-shirts your friends gave you from their
departments for your birthday, Christmas, anniversary, etc."
-Unknown
"If Prometheus was worthy of the wrath of heaven for kindling the first fire upon earth, how
ought all the gods honor the men who make it their professional business to put it out?"
- John Godfrey Saxe
---
---
0 user(s) are reading this topic
0 members, 0 guests, 0 anonymous users